Call Us Now 720-336-7512

Garage Door Repair Edgewater CO Info
Dealing with garage door malfunction is never fun. Not only can you get completely locked out of your home, but a malfunctioning garage door can also prove to be a safety and/or security risk. The good news is there are companies out there that specialize in garage door repair Edgewater CO. We happen to be one of the best of the bunch. We pride ourselves on our ability to service our surrounding areas with professionalism and experience.
What We Provide:
1. Garage Door Spring Repair.
We provide garage door spring repair. We pride ourselves on being the number one spring replacement company in the entire State. Not only do we send a technician that specializes specifically in garage door springs during the repair process, but we also have literally any cable, pulley, bracket, or spring that you would possibly require during your repair. While a lot of other technicians might have to come back once they inspect your garage, ours will be able to do it on the spot as they always come fully stocked and prepared.
2. Garage Door Opener Replacement.
We have been in business for a long time. Therefore, we know about all of the common problems that can result during garage door repairs and specifically garage door opener replacements. It really comes down to experience. Our technicians have never encountered a garage door opener that they either couldn't repair or completely replace. Therefore, you really do not need to worry about a thing when you hire us for the job. We will be able to inform and advise you on the various openers that you should consider purchasing as well because of our extensive experience in the industry.
3. Choosing A New Garage Door.
If you are looking to completely replace your garage door, you are in luck. Because of our extensive experience and industry knowledge, we will be able to point you into just about the right direction no matter what you are looking for in your next garage. There are a couple of things that you are going to want to consider whenever you are looking for a brand new garage. For instance, you are going to want to try to find a garage material that suits you. While a lot of home owners might assume that the material should be all based on looks, it really involves much more. Choosing the wrong kind of material can not only cost you the looks and aesthetics of your home, but it can also cost you a lot of money in the long run due to heat/electricity costs as well as maintenance costs. Therefore, you want to be sure that you are making the right decision. Also, you want to be sure that you are choosing a garage door that can pair well with the opener.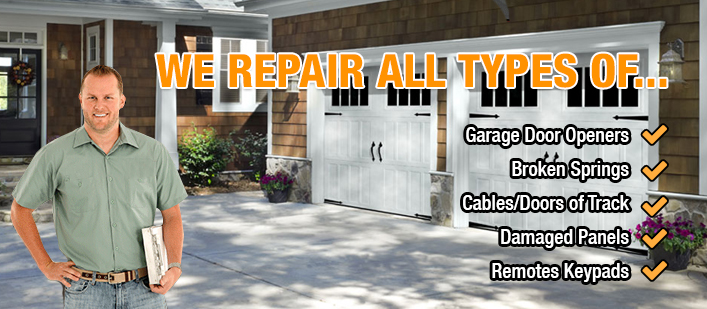 AZ Garage Door Repair Centennial Services
As is mentioned above, it is possible to complete this job independently, but efficient garage door repair does require specialized equipment. It is also possible to obtain this equipment at hardware stores, but this can be very expensive and you may not have the correct skills to use the tools. Fortunately, repair technicians do not only have the knowledge in using these tools, but also have the correct tools available to complete the task. By using this service you are ensuring the use of suitable equipment in a shorter amount of time and at a lower cost.
AZ Garage Door and Repair
5705 West 25th Ave #212, Edgewater CO 80214
720-336-7512
The Brand We Work With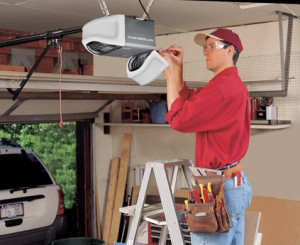 4. Garage Door Maintenance Tips.
One of the best ways to avoid needing garage door repair is by focusing on maintenance of your existing garage door. While some things you will likely not be able to avoid, others you might be able to detect early. For instance, if you hear any sort of rattling, your garage might need to be checked on. It could simply be loose washers/bolts or it could be more serious. Another tip that you are going to want to utilize is to always call a professional and experienced garage door repair Edgewater CO if you are dealing with any kind of repair that is out of your hands. The fact is, not only is it safer, but you are going to be better insured in case something goes wrong and you are going to end up spending a lot less in the long run by getting professional service.